Interim Pastor – Dr. Earl Davis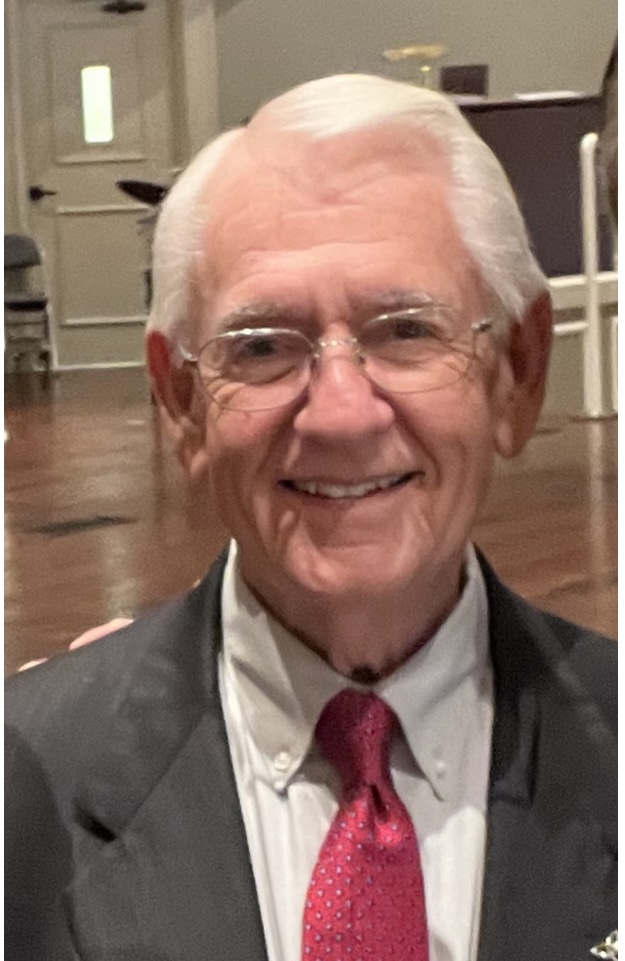 Our Interim Pastor is Dr. Earl Davis. He is no stranger to us, having been our Interim twice before. College Avenue is his sixteenth interim pastorate. Earl and Pegeen are natives of Florida, and both are graduates of Stetson University. Dr. Davis is also a graduate of Southeastern Seminary and a Ph.D. Graduate of Southern Seminary. After 25 years in Tennessee as pastor of First Baptist Church Memphis and founding pastor of Trinity Baptist Church, he and Pegeen thought to retire in North Carolina, where he planned to teach and write. He has taught at several colleges and seminaries, including Lees-McRae College in Banner Elk. Earl is also an artist (earldavisfineart.com) and journalist, writing regular columns for several newspapers. His published books include Raccoon Theology, The Stories Jesus Told, Why the Angel Sat Down, and other books. Earl and Pegeen live in Blowing Rock, and have two grown children and six grandchildren.
Minister of Music – Jenny Thompson
I am Rev. Jennifer (Jenny) Thompson and I am privileged to be the Minister of Music here at College Avenue Baptist Church! College Avenue is a Wonderful Church Family of God that love to Sing and Worship Jesus together! We always want to…… Speak to one another with psalms, hymns and spiritual songs! Always giving thanks to God the Father for everything, Sing and make music in our hearts to the Lord, In the name of our Lord Jesus Christ! Ephesians 5: 19 & 20 Our desire here at College Avenue "Family" is to sing and praise and worship our Lord Jesus and shine for Him.
A little about me! I was born and raised in Florida. My Father was a preacher from Kentucky and every time he and my mother moved they had a child. My brother, Rev. Jim Thompson, was born in Kentucky, my sister Jo Suttles was born in North Carolina and me, Jenny, the youngest, was born in Auburndale, Florida. After my birth they didn't move again! When I was 17 years old, the Minister of Music left the church where my Dad was Pastor and the church asked me to fill in. This was how God worked in my life to open the door for me and show me where He wanted me to be in His service. So I changed my major…. Graduating from the University of North Florida in Jacksonville with my Degree in Music Education…specializing in Voice! Then I went on to Southern Baptist Theological Seminary in Louisville, Kentucky where I received a Master of Religious Education Degree! And Thank the Lord ….ever since…. God has used me in Music Ministry! I love Music Ministry with a passion! I believe we all are moved by music we hear. For me when I hear the old hymns I grew up singing and the message those hymns bring to my heart, I am moved and drawn closer to the Lord! The same with many of the contemporary Christian Worship songs. I love Music and believe God uses our Singing to Tune our Hearts and Minds to His Will and Desire for us!
Here at College Avenue we sing Hymns mixed in with Choruses and Contemporary. We have a wonderful choir, the Praise Singers, and there is always room for you! If you love to sing or play an instrument, we have a place for You! If you have not found a Church Family to be a part of, come and be a part of the College Avenue Church Family. You will be "Greatly Loved"!
GOD BLESS YOU REAL GOOD! KEEP SINGING AND SHINING FOR JESUS! IN JESUS NAME! AMEN!
Jenny Thompson
Director of Visitation – Jenny Kent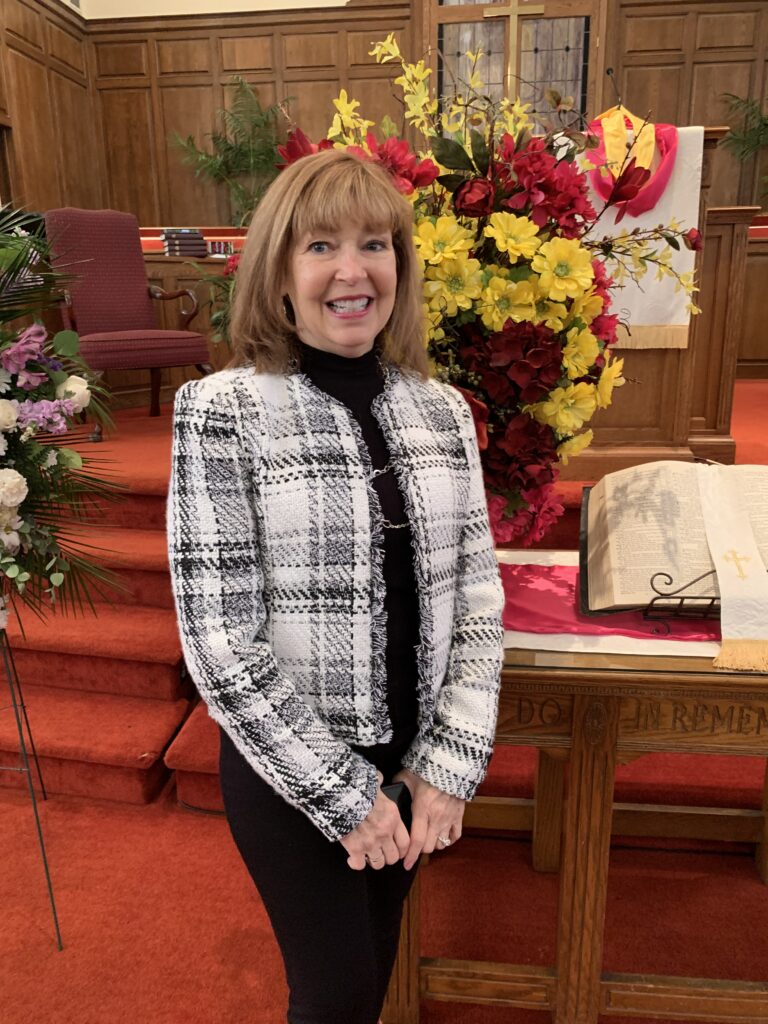 As the pastor search committee was meeting, we all agreed we needed a point person who could make hospital visits, check in on members in nursing homes…and be available when there was a personal need…kind of an "assistant to the pastor". I'm very excited to be stepping into this role. Since I was a little girl, I would make clergy calls with my father. When I lived in Concord, I started a ministry where we had 25 women…calling on 25 seniors. My goal is to build this ministry so we (all of you included) are checking in on each other. Get back to being a "church family". If you also have a desire to make a visit….please contact me and we'll get you plugged in. Please be praying for all of your staff, and pastor search committee as we follow the Lord's lead.